Have a Zero Waste Summer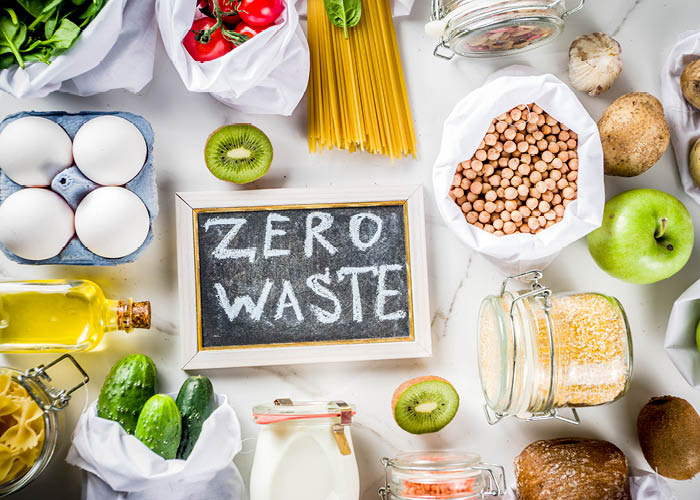 There are ways we can reduce the waste while still celebrating with our family and friends in a good way. Listen to some tips for a Zero Waste Summer on our December 2021 episode of the Cumberland Conversations Podcast:
And make sure you check out 'Your Recycling Questions' on the right to find even more tips for a Zero Waste Summer!
---
Join us for a Plastic Free July in Cumberland
Plastic Free July is a global movement that helps millions of people be part of the solution to plastic pollution – so we can have cleaner streets, oceans, and beautiful communities.
Image: Staff from Ocean Action Pod, the Ethnics Community Council (Mandarin and Arabic translators) and Council hosting a popup stall at Auburn Central for Plastic Free July.
This winter, Cumberland City Council is asking you to share ideas with your neighbours and friends on which single-use plastic you will chose to refuse during Plastic Free July.
Storing food in reusable containers? BYO shopping bags? Every small change matters. The change you try, that's your Plastic Free July choice.
As part of promotions, council staff partnered with the Ocean Action Pod during the July school holidays to deliver a popup in Auburn Central Shopping Centre and shared examples of alternatives to single-use plastic items you could try at home. The stall reached over 350 residents providing information in English, Mandarin and Arabic about plastic waste, the NSW Single-Use Plastics Ban, as well as council's free mobile collection services for problem and bulky wastes.
Sign up and be part of the solution. You'll receive weekly emails throughout July to help keep you motivated during the challenge.
---
November Podcast - Recycling Special update:
The November episode of the Cumberland Conversations Podcast is now live, and it includes:
Special guest Suma Pillai, Community Development Coordinator, House of Welcome talks about a recycling initiative they run in conjunction with Council
Alina and Joey from the Resource Recovery team answer YOUR waste-related questions for National Recycling Week
You can listen to the Cumberland Conversations podcast on Spotify, Google Podcast, Apple Podcast, or click below:
We have also included all the submitted questions along with their answers in the box on the right, 'Your Recycling Questions'.
Thank you to everyone who submitted a question in our competition. Congratulations to Ahmed Topiwala who has won our National Recycling Week prize pack!
---
November update:
Submissions have now closed, thank you to everyone who has submitted a question. Keep an eye out for the November episode of the Cumberland Conversations podcast, when our Resource Recovery Team will be providing answers to your questions!
---
National Recycling Week Questions:
This year's theme for National Recycling Week is – Celebrate National Recycling week YOUR way!
To celebrate National Recycling Week, we are running a podcast 'Question and Answer' session on to answer questions you might have about recycling!
We want to hear from you! Please email, call or submit questions you have below and we will answer them in our Cumberland Conversations Podcast. These questions will be gathered and answered in a QA Podcast session. All valid submissions will go into a prize draw to win a recycling prize pack worth up to $100!
---
Free Household Asbestos Collection
Book a collection and disposal of small amounts of loose bonded asbestos lying dormant on residential properties. Asbestos that is more than 10 square meters and generated as a result of recent or future renovation or repairs will NOT be collected. Book now, phone 8757 9000.
---
Recycling tips
We have some recycling tips for you. Check them out in the gallery.
We have a collection of links for you - check them out.
---
If you have any questions about this National Recycling Week, please contact:
Marion Winkler
Project Officer (Resource Recovery)
P: (02) 8757 9640
E: Marion.Winkler@cumberland.nsw.gov.au
Join the conversation and have your say!